water

It's our most precious resource. And we can do better.
RETHINKING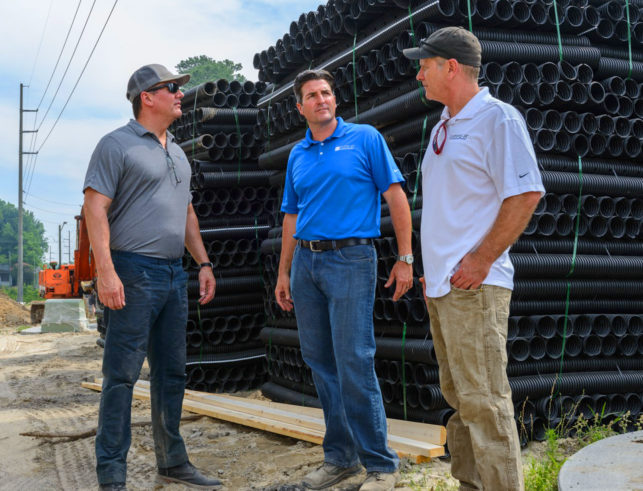 RETHINKING
Water Management Systems
Using natural products and recycled materials, Environmental Conservation Solutions is pioneering a new way to approach stormwater and wastewater treatment and management with systems that are sustainable for our clients' bottom line and the world around us. In short, water is life – our life. We live it every day and are excited to build a custom solution which allows you to work with water in the best way – one that preserves and protects this natural resource for the future generations.
FIND A DISTRIBUTOR
Our Products
Environmental Conservation Solutions treats and conserves storm and wastewater using patented technologies.
Download Free Engineering Specs
We're here to save you time and money. That's why we've provided free engineering design parameters and tools for the PIPE-R™ Reservoir System. Bold & Gold® specifications and typical cross sections are available to assist design engineers using Bold & Gold® in Best Management Practices (BMPs).
ACCESS FREE FILES
Email Signup
Give us your name and email address and we'll send you occasional emails about our products and the industry. We promise, no spam.